Have we no Shame - Help me Live not Die!

Are you going to leave me to die? I have seen all of the hurt and pain that can be imagined. Yes there are many desperate teenagers, fighting drug addiction in our city as in any other city. At times I am haunted by the memory of one young girl after having slashed her wrists say,
"I don't want to die, I just want to be loved".
To allow myself to deal with these issues at times I would write a graphic poem, based on the story of this young girl I wrote "Terror and Tears" See Below". It was at time like that I cried out in disgust, what are we doing, have we no shame? What about these children, are we going to let them die on the streets? Saturday Report in the last paragraph says; "average life expectancy for a woman entering the sex trade is seven years".
What are we doing? We open a needle exchange and say come, we will give you clean needles so that you won't die of Hepatitis or HIV or some other horrendous disease, but you will still fry your brain – pardon me for these harsh words. But is that not what is taking place? Good decision making all but gone, beautiful young women who just want to be loved are probably going to die within seven years. Give me a break you say, we have a lot of programs in place to help them. Re-read the quote above – little hope, to be used as an example.
Now what I am going to say will fly in the face of all civil libertarians and those who hold that view. Under the mental health act and I quote; "A police officer or constable may apprehend and immediately take a person to a physician for examination if satisfied from personal observations, or information received, that the person is acting in a manner likely to endanger that person's own safety or the safety of others" For example if a suicidal person is standing on the bridge ready to jump, we pull out all emergency resources to save that person from themselves. That person can by several Doctors be committed to receive help.
Why on earth do we allow these drug addicted teenagers, who can no longer make healthy choices, leave them to die on our streets. Yes I will go on record to say that we forcefully confine those who are so vulnerable and often just want to be loved. No, not in prison or a psychiatric ward, but set up beautiful rehabilitation camps with all of the counseling, skills training etc.. to give each special person back their dignity in a loving environment. The cost is not even a question, it can be done.

Please Help Me Live No Die!

Yes! This is a very drastic and difficult position to take, forceful confinement.
If you have thoughts on this subject, please email Tony@doorsofhope. com

PLEASE SEE BELOW FOR A DIFFERENT VERSION I WROTE

I want to Live Not Die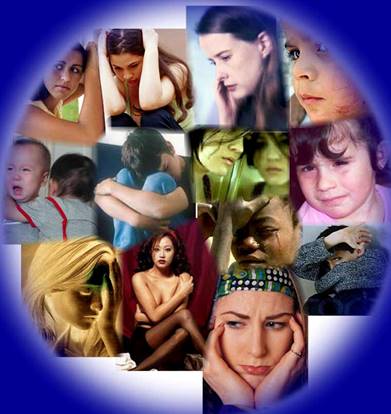 God - The voices of your children cry out
In the shadows of the street pacing waiting
Memories of earlier life are haunting
Too painful to dwell on long
Who am I - once I knew love
So long ago it seems
Today I am used by those who seek pleasure
Just my body, my mind is not there
My mind wanders, Mom Dad are you there
To earlier days
Who will rescue me
Please don't let me die
I do not speak
They say it is too late for them
I allow this to take place
I don't want to hear
Deep down I hear their cries
Forgive me
The pain is deep
Too late
Please don't let me die
t.r