Because He Cares





He who is kind to the poor lends to the Lord, and He will reward him for what he has done Proverbs 19:17

Home - Who Are We - Journey of Hope - My Story - Prince George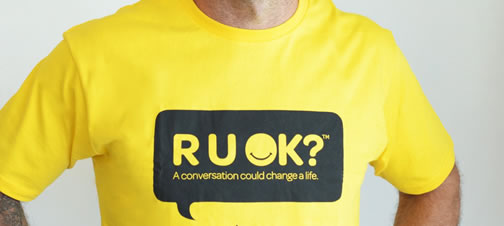 R U OK? is a movement to help remind us all to connect with one another in a meaningful way and to commit to checking in with the people in our lives who might be struggling. Simply asking someone "Are you Okay?" and taking time for them can make a world of a difference. A simple conversation can change a life. To support this movement in Canada you can buy a tshirt and wear it proudly!
Please email ruok@jimyoungfoundation.com or Tony@doorsofhope.com

to buy your tshirt in Prince George.

Please let us know your size Small - Med - Large - XL
$20.00 each plus shipping the cheapest possible way :)
For more information about R U OK? visit the Australian website www.ruok.org.au

or visit the Jim Young Foundation's website at

www.jimyoungfoundation.com.
Journey of Hope
Hope is a Journey, in fact a life long journey. Without hope we would certainly despair. As the shape of the above title curves, so do our lives. We go from mountain top to valleys to mountain tops. It is when we are caught and constantly drawn down into a valley of despair we can be overcome. Then through the mist we reach out and grasp the hand of the one reaching out to you. Who is the one who has extended that hand? Well God uses different means, but mostly he uses ordinary people who put words into action. Love in action gives Hope.

New Birth - New Beginning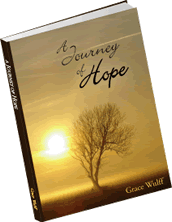 A Journey of Hope
Is all about hope. "Hope is usually birthed in difficult times, when we grope in the dark for answers and look for reasons to carry on."
Canadian Author Grace Wullf - View at

"Allow your Hurt - Grief - Loss
to Awaken in You a Deeper Desire for God Himself"

The Purpose Driven Life
What On Earth Am I here For?

Despair is the Negative of Hope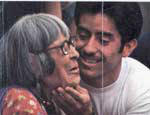 Love In Action
My favorite Bible verse says: "May the God of hope fill you with all joy and peace as you trust in Him, so that you may overflow with hope by the power of the Holy Spirit." ROM. 15:13.
From this verse I am reminded that Hope is not within me to give but it is a gift from God. When I look up to my God of Hope, He will fill me with joy and peace - but only if I put my trust in Him. It is so easy to trust in my own strength. But the fantastic message is:
Trust in God and he will fill you with an abundance of Joy and Peace, so full.......... that we overflow with the urge to give it away NOT BY MY STRENGTH OR POWER but by the power of God the Holy Spirit.

Dream Deeply! - He Will Fill You!

GO NOW! - GIVE IT AWAY! - TOUCH SOMEONE TODAY!

Those of you who have gone through a crisis or a dark valley where it seemed impossible to rise above and subsequently have found healing through the one and only source who gives true healing - Jesus Christ - please let me hear from you and share your story with others. The one who lives within me is far greater than the one who lives in the world.

I believe that sharing can be a very healing experience for those who often feel very much alone.

The Bible Gateway
Bible Verse Look-up In the following languages
English - Français - Deutsch - Italiano - Latin - Norsk - Portugues - Español Svenska - Tagalog Arabic - Nederlands - Plautdietsch - Danish - Slovak - Polish Russian - Romanian - Czech and many more......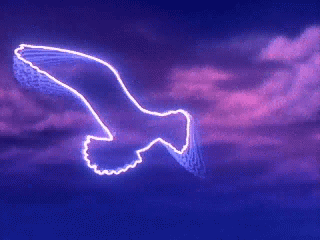 Over 750,000 hits have been generated since January - 2005
Nick Vujicic at Telford State Prison
My name is Nick Vujicic and I'm 33 years old. I was born without arms or legs and given no medical reason for this condition. Faced with countless challenges and obstacles, God has given me the strength to surmount what others might call impossible.
I'm totally in love with the awesome work Life Without Limbs is doing in the lives of inmates, inmate families, prison guards and prison staff through our jail ministry.
It all started last May when I spoke to inmates at the Barry Telford Unit in Texas.
I heard that the measure of success for a prison program is based on how many inmates get up to use the restroom during the presentation. God was good that day last May...not one inmate left the room for the entire time I was speaking. Not just that, but I could literally see their eyes smiling as the truth of God started to seep in through the walls of their hearts. Only God can do that!
Here's what one inmate told me, with tears streaming down his face...
"I've been in jail for 16 years and I'm getting out in two months. Before today, I was so scared! Now that you've shared the love of God with me, I know I will find a way to survive...because of Jesus. Thank you!"